On our Tucson
photo hunt
, I found this awesome stoop. I wanted to get a shot of Kayden sitting like a little angel on one of the steps. I sat him down and backed up while he got up, walked over to the door and KNOCKED! Fortunately, no one answered, but he was anything but cooperative.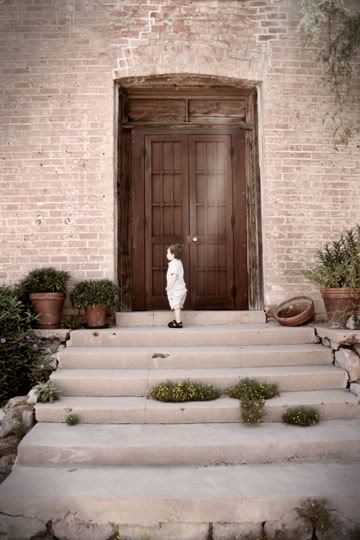 Much too curious about these people and their stuff.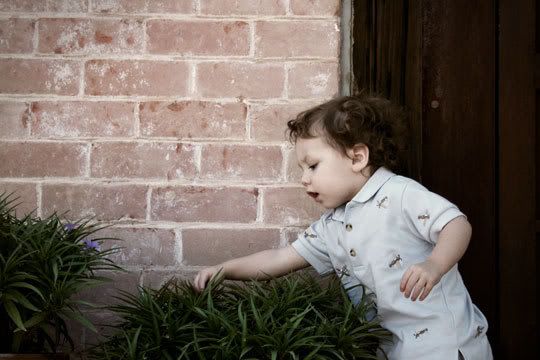 Last but not least, my friend Marilyn recently returned from Hawaii and brought me back this beautiful turtle necklace.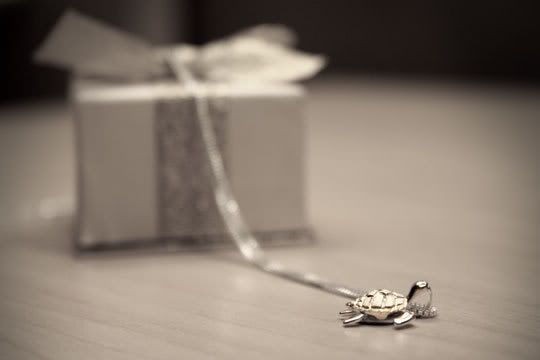 Isn't it the sweetest little turtle you've ever seen? Thanks, Marilyn! I love it!
Also, I just saw for the first time a preview for
Hancock
- it looks fantastic!!! I totally can't wait to see it!